Member Memories: Anna M. and Gary
Since Gary's passing, many members have shared their memories of him and appreciation for his legacy. Today, we share another member's memories with you as a way not only to keep his legacy alive but also to inspire others seeking wellness and purpose. Anna M., a member from Oregon, shares a memory of Gary that is short but one she says she will treasure for all time: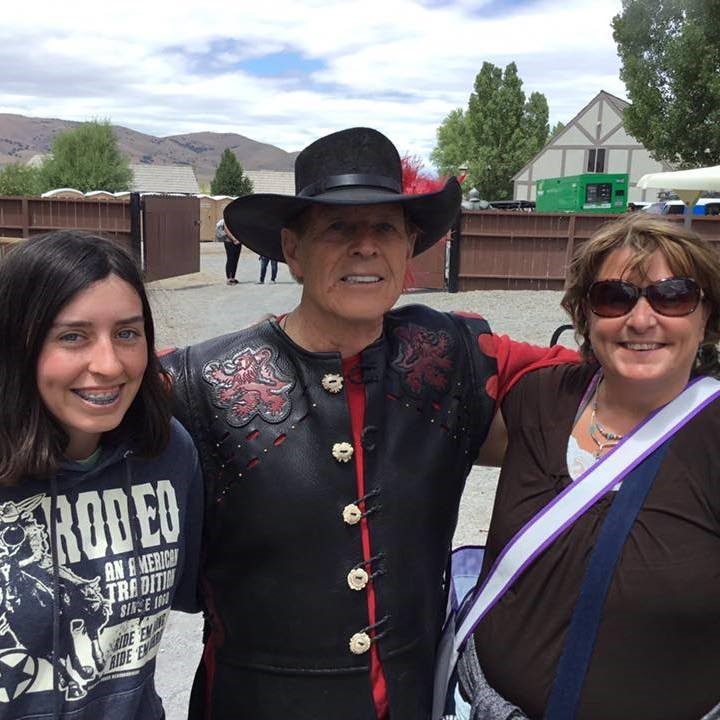 Two and a half years ago, my daughter and I went to the Young Living Grand Convention together. It was her first convention. We went out to the farm and enjoyed the experience immensely. I loved being able to share with her my love for Young Living. We watched the jousting in the arena, and she loved it. She is an avid horse rider and wondered how she could become a part of what they were doing.
As we were walking afterward, looking in the barn at the beautiful horses, we came upon Jared and Gary. Being an introvert, I hesitated to call out to either of them but chose to go up to Jared; he seemed the least intimidating of the two! When I told him that my daughter wanted to join the jousting, he called Gary over to visit with us. He was so personable that I don't know why I hesitated to call out to him. I am so thankful we got that brief moment to visit with him.
I looked forward to being able to sit down with him at one of the retreats I had hoped to go on but was so saddened when I learned of his passing. I grew up on a farm and would have loved to sit and listen to how he started; I would have gleaned so much knowledge from him. I attended his funeral service remotely; watching his wife Mary and their children was so heartbreaking. I am so thankful, though, for the legacy he left for all of us and for generations to come. And I pray for comfort for Mary and their children.
Someday I know I will get the chance to meet Mary and hear stories from her and get the knowledge I seek. Every day I thank the Lord for bringing this company to me. Young Living has made such a huge difference in our lives and will continue to bless my children and their children for years to come.
Feel free to share! If you copy and paste whole posts to your member blog, please attribute and link back to the original post on dgaryyoung.com.