The Journey to Sacred Frankincense Part 7
I met with Sheikh Hamdan, head of one of the largest corporations in Salalah, with businesses in construction, financing, general trade, etc. The Hamdan Group also owns a private hospital. Sheikh Hamdan and his son, Mr. Abdullah, are very interested in Young Living's frankincense venture in Oman and want to help us.
Sheikh Hamdan has worked as an overseer and coordinator of the people who harvest the frankincense resin in the Dhofar region. He also confirmed that he has not had any other American or anyone from Utah come to do research, start a new business, nor investigate the Omani frankincense.
When I visited with the Minister of Agriculture, the President of the Chamber of Commerce and Trade, and the Minister of Business Trade and Export, they confirmed that they had never met with any American, nor had an export permit been requested, irrespective of the fact that no codes existed for exportation of frankincense resin or oil.
It is sad that there is so much deception in the world of essential oils. Very few people have had enough experience to know what questions to ask, what to look for, or have paid the price to know the difference between the resin species and to determine which of the five different grades they are and their quality. Why must the talk about this sacred oil be marred with the negative side of the essential oil industry that is about money and power? Only those who are a part of that deception can answer that question.
For me, its name bears that meaning, and I feel blessed and privileged to be in the country of Oman to be a part of bringing God's sacred frankincense to the world. Since March of 2010, Young Living has built two distilleries that are in operation six days a week in Salalah, Oman, and we are preparing to install a third one by 2011.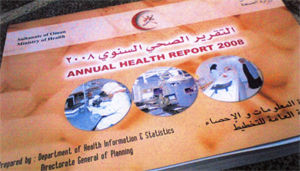 It is noteworthy that the cancer rate in Oman is much lower than in other countries of the world. Mahmoud Suhail, M.D., our partner in the Omani frankincense venture, recently shared with me the latest disease statistics for Oman. Out of a population of almost three million, the total number of malignancies in Oman in 2008 was 1,992, with total deaths of 194. The population of the United States is 305 million, and in 2009 there were 1,479,350 cases of cancer with 562,000 deaths.
Dr. Suhail wrote, "This means during 2008 and per every 10,000 population, 7 got cancer in Oman, while 48.5 got cancer in the United States." That's 6.9 times more cancer in the U.S. than in Oman! Because the cancer rate is so low in Oman, there are no oncology wards in the Omani hospitals in the Dhofar region.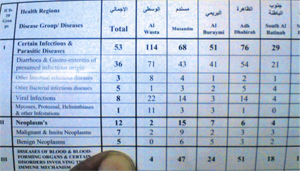 Interestingly enough, the Omani people, unfortunately, have many factors that favor or promote cancer such as smoking, hyperlipidemia, hypertension, diabetes, low exercise levels, and bad food habits. But they're doing something right. Could it be that their use of frankincense has had its impact in the prevention of cancer? Some Omanis believe that their cancer-free life is a result of burning the frankincense resin and chewing it daily.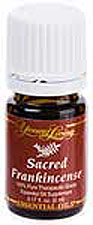 The Boswellia sacra frankincense that was taken to the Christ Child–the holy anointing oil–the sacred frankincense–has been found to carry very high if not the highest sesquiterpene levels, highest boswellic acids, highest (D.R.C.) DNA-repair capacity, and highest anti-cancer properties in the world. After 15 years of planning and preparation, this highly prized, ancient oil is now available only from Young Living, the World Leader in Essential Oils. I am proud that we have the two finest species of frankincense in Young Living–Boswellia carterii and now, our new addition, Boswellia sacra.
With respect and admiration for those who seek the truth, I offer my best wishes for a day of discovery and learning, a day of truth.
Essential Yours,
D. Gary Young
Feel free to share! If you copy and paste whole posts to your member blog, please attribute and link back to the original post on dgaryyoung.com.