PART 8: FINDING PURE ESSENTIAL OILS
EDITOR'S NOTE: Since Gary Young's passing, we have been taking stock of the tremendous contributions he made to the world by revisiting his presentations such as this fascinating twenty-part blog post series that recounts Gary's ongoing discoveries about pure essential oils, their properties, and their production. Here's Part VIII.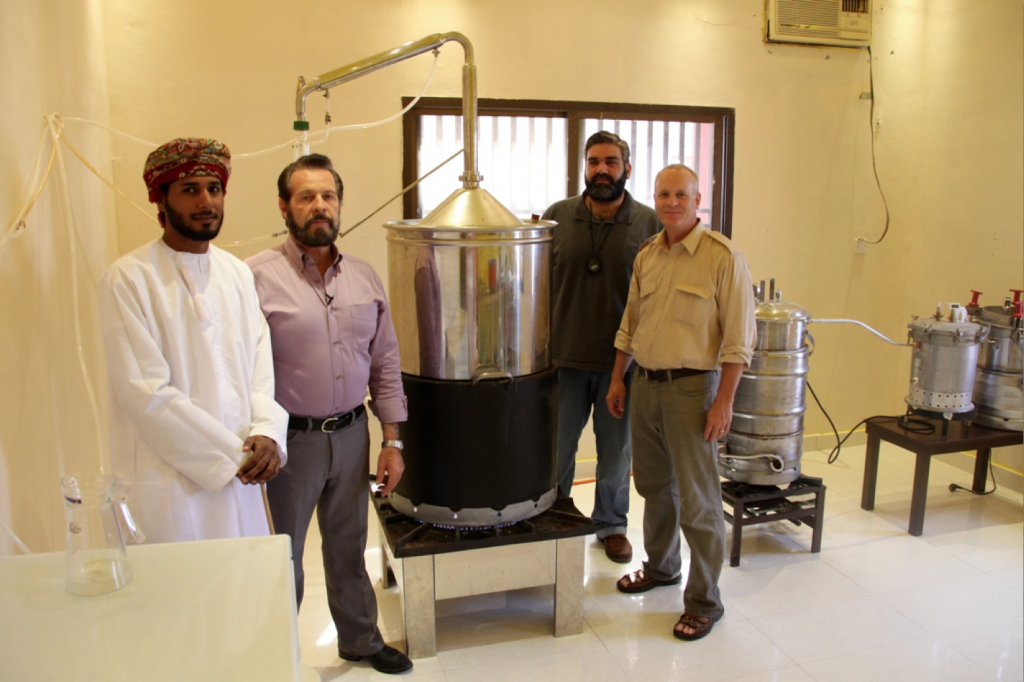 In November of 2006, I found myself in Ecuador expanding Young Living's farmland.  I purchased 1,125 acres of raw, virgin land and filed a lease/claim on an additional 1,200 acres in 2007.
In March of 2010, our farm operations expanded into Salalah, Oman, the heart of the frankincense land in Arabia.  Currently, we are leasing a 3,400-square-meter farm, which produces bananas, pomegranates, lemons, coconuts, and papayas.
Young Living has agreements with local harvesters to secure our supply of Omani resin, which is distilled in our newest Young Living distillery located on our farm in Salalah. The distillery has two distillers and a two-room building with an office. From there the Boswellia sacra (Sacred Frankincense) oil is shipped to the Young Living warehouse in Utah from where it is distributed worldwide.
Here is a summary of our Young Living farms and what we grow at each:
Farm 1: St. Maries, Idaho (lavender, melissa, Idaho tansy, and various conifers)
Farm 2: Provence, France (lavender; leased farm in central France, which I no longer lease)
Farm 3: Mona, Utah (lavender, clary sage, hyssop, goldenrod, Roman chamomile, and other small crops)
Farm 4: Simiane, France (lavender; located in the southern region of France)
Farm 5: Naples, Idaho, just south of the Canadian border (balsam fir trees)
Farm 6: Chongon (Guayaquil), Ecuador (ruta, palo santo, dorado azul, eucalyptus blue, zaragosa, rosa  morta, oregano, ylang ylang, ishpingo, ocotea, and other exotic oils; located in the rural area of Chongon on the outskirts of Guayaquil)
Farm 7: Salalah, Oman (bananas, pomegrantes, lemons, coconuts, and papayas)
To be continued . . .
Feel free to share! If you copy and paste whole posts to your member blog, please attribute and link back to the original post on dgaryyoung.com.