The Giving Stories That Gary Started
Once upon a time, there was a man who saw a need in others and rose to meet it. He encountered children in a country not his own who were getting a paltry education in a building barely fit for human habitation. So he did what needed to be done to buy land and get the supplies and teachers needed to ensure those Ecuadorian children got the empowering education they needed. Then he started a foundation so that the scope of his efforts would reach beyond himself and touch many more lives.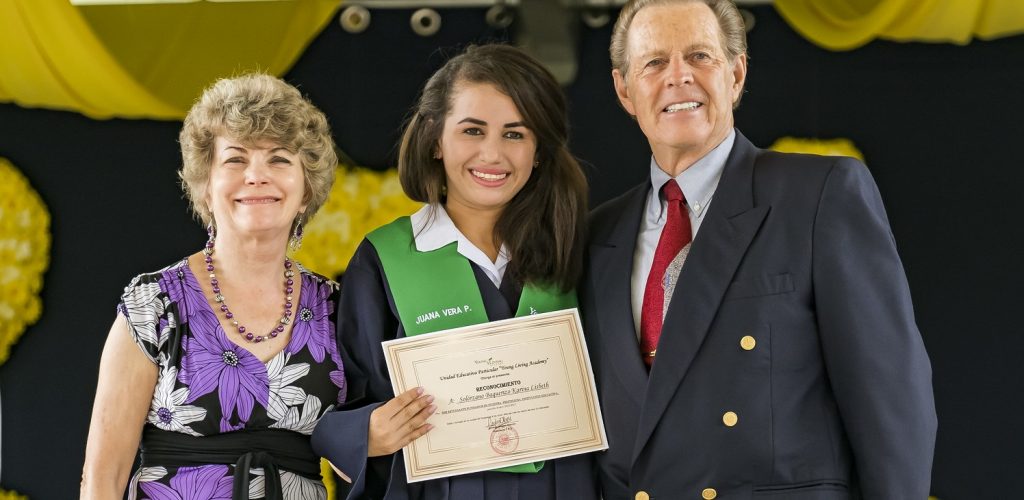 And it did. It does. That man was D. Gary Young, and the foundation he started is The D. Gary Young, Young Living Foundation. Not only did he form the foundation, but the company he started long before that—Young Living Essential Oils—funds it so that 100 percent of donations received go to educating and rescuing the underserved and downtrodden in countries across the globe.
Today, though Gary has passed, the employees at his company embody that giving spirit, helping even their own. These are some of their stories:
Kelly's Story
Kelly Jameson (name changed), a Young Living employee, lost her husband unexpectedly a few months ago when he died. It was a devastating blow to not only her children and herself but also to the rest of the family and the community they live in. She was suddenly left to pick up the pieces and try to figure out how to live without her husband while also helping her kids to live without their father, while other family members learned to live without their son and brother. After his death, she found herself suddenly needing to pay for a funeral, headstone, and many other unexpected expenses, along with the regular household expenses.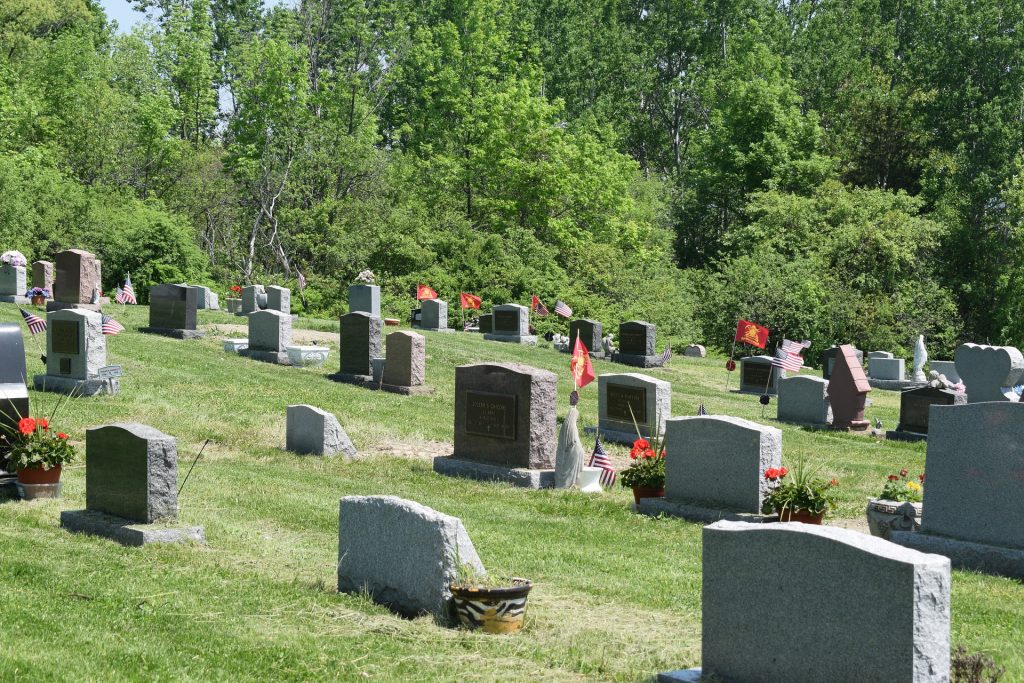 Kelly and her family were very fortunate to have a large support system and were able to raise enough money to cover most of the funeral expenses.  She was humbled to need charity rather than give it to others. She has always been passionate about charity work, but being on the receiving end has been a new experience for her. Through the goodness of others, she has witnessed miracles and blessings beyond comprehension.
Since her husband's death, she has had so many people reach out with offers of service, dinner, babysitting, etc., that she had to train herself to accept the help that was offered and graciously say "thank you." She firmly believes that in doing good, good will come to you.
Before her husband's death, she was two years away from completing her college education, working part time and going to college part time. Since her husband's death, she has been working full time at Young Living and going to school full time. With the help of an amazing guidance counselor, she will be able to complete her studies at the end of 2019, ahead of schedule. Her hard work will pay off soon. Having her degree will enable her to provide a better quality of life for her family, and she will have free time to spend with her children in the evenings instead of doing homework.
In addition to school and work, she and her children are involved in several community groups that take up a portion of their time as well. The group members are like a family to them, and she is grateful for the stability and consistency they provide for her children after losing their father.
When the opportunity arose to participate in this year's Angel Tree program, she was so relieved and thankful. The donations enabled her to focus on her college finals and not have to worry about providing a nice Christmas for her children, who have been through so much this year. Through it all, Kelly says they have been very strong and courageous, and she is proud of them. Knowing that Santa Claus will be visiting her children this year, thanks to her generous and thoughtful co-workers, makes her proud to tell people she works for Young Living. "We are not just co-workers here, we are family!" she says.
As a recipient of donations from our Angel Tree, she really wants everyone to know that providing a gift, service, or any type of help for someone struggling means so much more to them than you realize. It alleviates a huge amount of stress, which is something that money cannot buy.
Jaycee's Story
Jaycee Cinder (name changed), another Young Living employee, chose to be an Angel Tree donor because she loves helping people. "Anytime I can pay it forward, I always try to do it," she said. She was asked if she wanted to be on the Angel Tree this year, which shocked her. She felt overwhelmed to be thought of. She and her fiancé and kids are donors instead because "it's just a really good way to help without expecting any kind of credit or recognition."
Kilee's Story
New Young Living employee Kilee Watkins (name changed) found her life turned upside down this past year as well. Her family—a husband, an almost-19-year-old daughter, and a 16-year-old son—has lived in Utah since 2005. Kilee joined YL in May 2019.  When she left her former employer of 14 years, she didn't have a clue that her husband would soon need surgery.  Soon after she started at Young Living, the two of them went to a doctor, who reviewed an MRI of his neck and shoulder and said that if her husband didn't have surgery, any slip or fall could cause him to become paralyzed.
The surgery was scheduled for June, but he had to stop working as an electrician to avoid any risk of an accident. During the surgery, two of his vertebral discs were fused to three others that had been fused many years ago. He was released from the hospital a few days later, but complications developed that necessitated a rush back to the hospital.
After several trips there and to the offices of the surgeon, pain management doctor, and his primary care physician, they realized that his recovery was going to take longer than they expected. Meanwhile, they applied for short-term disability in order to be able to pay all the medical expenses. His application was denied by the insurance company that called it a pre-existing condition. Since then they have survived on her paycheck and their small savings. She says it's been the toughest five months of their lives. They lost about $25K of his income during this recovery. He has recently returned to work, but because of the huge medical bills they have to pay, they knew that Christmas would be small for their family.
About receiving help through Young Living's Angel Tree, she says: "My husband and I are both fiercely independent. We have managed on our own for the last 20 years. Recognizing you need help is not easy. Recognizing you can't do it on your own is tough, but it's also humbling. Needing and receiving help also restores my faith in the goodness of people."
Kilee, even while enduring hardships of her own, is especially passionate about helping others. For the past 14 years, she has organized fundraisers for various people: a 32-year old man who was diagnosed with brain cancer, a 2-year old boy who needed money for a medical procedure, a single mom who needed help at Christmastime, typhoon victims in the Philippines to help rebuild their homes, earthquake victims in Haiti, and Utah's Lehi High School Marching Band.
She says what she loves most about working for Young Living is how the company gives back so much to the community. "A lot of businesses who prosper forget about reaching out to others. It is wonderful to work for a company that not only cares about its income but also about people and the world in general."
Scott's Story
Like Kilee, Angel Tree donor Scott Vorscht (name changed) is passionate about helping others. He took two "angels" from the tree, and his young children helped pick out the shoes and pajamas requested. "I wanted my kids to understand that some people need help, which we're going to give, but that means they're going to be getting one less present for Christmas this year. Both of my kids were still so excited to pick out the presents and wanted to give it to the children themselves."
Young Living's Story
And so the man who helped build a school in Ecuador inspired growing and giving for years to come. May these stories inspire your own growing and gifting this year.
Feel free to share! If you copy and paste whole posts to your member blog, please attribute and link back to the original post on dgaryyoung.com.