The One Gift Documentary Fast Approaching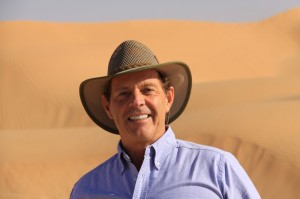 In a previous post, I mentioned the documentary I've been working on for the past 15 years. And as Young Living's International Grand Convention approaches, so does the premiere release of the documentary, a culmination of two years of filming and more than a decade of research.
This documentary is the definitive history of the Frankincense Trail where caravans carried resin across the deserts. It also outlines the story of the twisted, deformed frankincense tree that lives 10 months of the year without water, but yields a life-giving resin more valued than gold.
Please join me for the premiere showing of The One Gift, a documentary that answers why frankincense was more precious than gold in the ancient world, what modern scientists are discovering about its vast wellness potential, if it can really calm you and lift your mood, and more.
I look forward to sharing this remarkable resin and its story with you.
Free show times open to the public:
Thursday, June 17, 2010
4:00 p.m.
7:00 p.m.
Friday, June 18, 2010
7:00 p.m.
Saturday, June 19, 2010
11:00 a.m.
3:00 p.m.
All showings will be held at the
Salt Palace Convention Center
100 S. West Temple
SLC, UT 84101
Young Living members attending the Young Living convention will also be treated to exclusive member-only showing.
Essentially yours,
D. Gary Young
Feel free to share! If you copy and paste whole posts to your member blog, please attribute and link back to the original post on dgaryyoung.com.