The Joy of Accomplishment!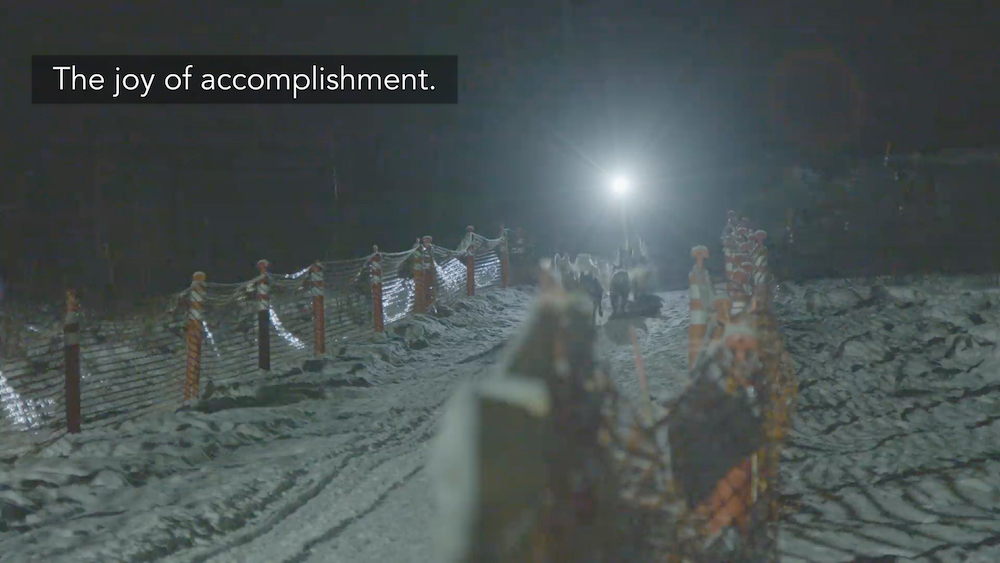 This is coming in—the joy of accomplishment. You've all felt this joy, true or false? Yes! Three days and nights out on the trail, when we had temperatures down to 10-14°F below zero. It was chilly. And then there was the wind chill factor that went along with that.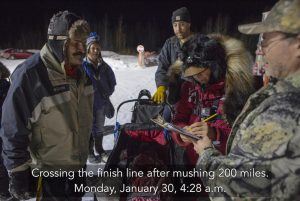 There's Josef running alongside me. Sharing your success with others is immensely rewarding. There's Josef, Jacob, and Mary in line; so you see the preferential rewards. And yes, it was a joy. Mitch's wife Janine was also there to greet me. It was just a wonderful, wonderful experience.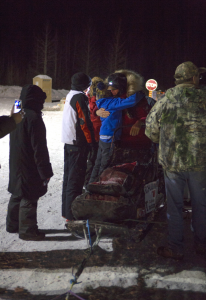 Then here's the payday. We went to the banquet that night, and I got a check for $250 for finishing that race. Wow! Man, that was such an exhilarating feeling. There's Mitch Seavey on the right, our three-time Iditarod champion, and the man who coached me and inspired me to give this a go. It was a wonderful time!
Patrick came in last so he got the red lantern. But I told Jared, "Jared, I've got a new career. I make money doing this!" So, yes, it was fun. I was so stoked. The boys wanted to go play the next day, so we went to the ski resort and went skiing.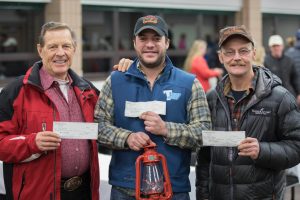 Feel free to share! If you copy and paste whole posts to your member blog, please attribute and link back to the original post on dgaryyoung.com.