To Be Successful, Keep on Going!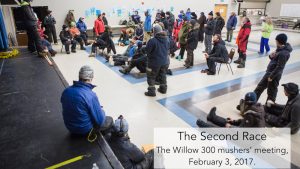 You know, you don't just lie down because you accomplish something. You don't lie down because you're tired. You keep going. If you want to be successful, you keep going.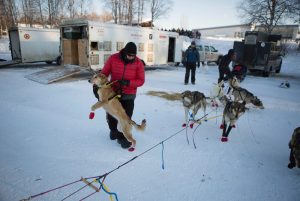 Here I am at the mushers meeting for the second race, the Willow 300, February 3; and here are my dogs—we're getting ready to go. I'm getting my sled packed and ready. The dogs are excited. This is their destiny. They love to run. They love to perform. This is the most exciting thing for these Huskies that they can do in their life. Their passion to run is like your passion to be here at convention, and to take that away from them would be totally wrong.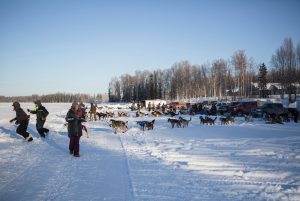 Here the other mushers are lined up at the starting line at Willow as we're getting ready to take off. This is also the starting point for the 1,050-mile Iditarod run.
Now I'm back in the wilderness again with my dogs. Standing on those runners; going along at about 8 to 10 miles an hour at 10-20°F below, with the wind blowing on those open areas, across those frozen lakes and tundra, gave me a lot of time to think.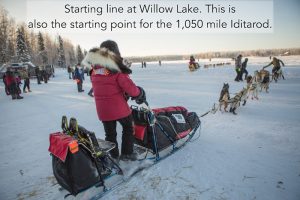 Feel free to share! If you copy and paste whole posts to your member blog, please attribute and link back to the original post on dgaryyoung.com.